If anyone knows me - they know I absolutely HATE going to the grocery store!!! So, I usually try to shop for two weeks at a time. So, I'll go ahead and post my menu for the next two weeks in a minute, before I end up loosing my Weekly Planner sheet!!! ;)
Here's some "keepers", that we've made over the years, from AllRecipes. We'll be having these over the next couple of weeks, or as the Brits say - a fortnight...
Basil Shrimp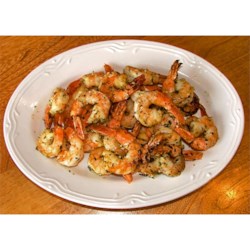 INGREDIENTS
2 1/2 tablespoons olive oil
1/4 cup butter, melted
1 1/2 lemons, juiced
3 tablespoons brown mustard
1/2 cup minced fresh basil
3 cloves garlic, minced
salt to taste
white pepper
3 pounds fresh shrimp, peeled and deveined
skewers
DIRECTIONS
In a shallow, non-porous dish or bowl, mix together olive oil and melted butter. Stir in lemon juice, mustard, basil, and garlic, and season with salt and white pepper. Add shrimp, and toss to coat. Cover, and refrigerate for 1 hour.

Preheat grill to high heat. Remove shrimp from marinade, and thread onto skewers. Discard marinade.

Lightly oil grill grate, and arrange skewers on preheated grill. Cook for 4 minutes, turning once, or until opaque.
Grilled Asparagus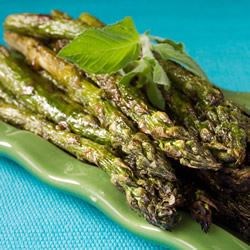 INGREDIENTS
1 pound fresh asparagus spears, trimmed
1 tablespoon olive oil
salt and pepper to taste
DIRECTIONS
Preheat grill for high heat.

Lightly coat the asparagus spears with olive oil. Season with salt and pepper to taste.

Grill over high heat for 2 to 3 minutes, or to desired tenderness.
Souvlaki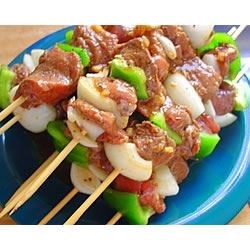 INGREDIENTS
1 lemon, juiced
1/4 cup olive oil
1/4 cup soy sauce
1 teaspoon dried oregano
3 cloves garlic, crushed
4 pounds pork tenderloin, cut into 1 inch cubes
2 medium yellow onions, cut into 1 inch pieces
2 green bell peppers, cut into 1 inch pieces
skewers
DIRECTIONS
In a large glass bowl, mix together lemon juice, olive oil, soy sauce, oregano, and garlic; add pork, onions, and green peppers, and stir to coat. Cover, and refrigerate for 2 to 3 hours.

Preheat grill for medium-high heat. Thread pork, peppers, and onions onto skewers.

Lightly oil grate. Cook for 10 to 15 minutes, or to desired doneness, turning skewers frequently for even cooking.
We usually have this one night and then use the leftover meat for Gyros with Tzatziki sauce!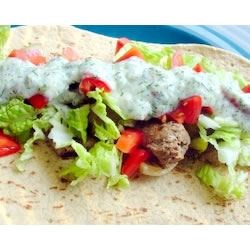 Spaghetti Casserole
(this comes from Fifi! It's an easy meal that tastes great and the kids love it!)



I can't find my recipe but basically you cook your spaghetti noodles, drain, and then stir in the spaghetti sauce of your choice. You then layer half of that in a casserole dish, then put a full container of sour cream next, then the rest of your noodles and sauce, then top with cheddar cheese. Pop it in the oven until heated through and just beginning to brown on top.